For New Year's Eve, it's all about the party – be a full night out or an evening party. To go to a party you need some cool dresses. Here are some dresses you need to check.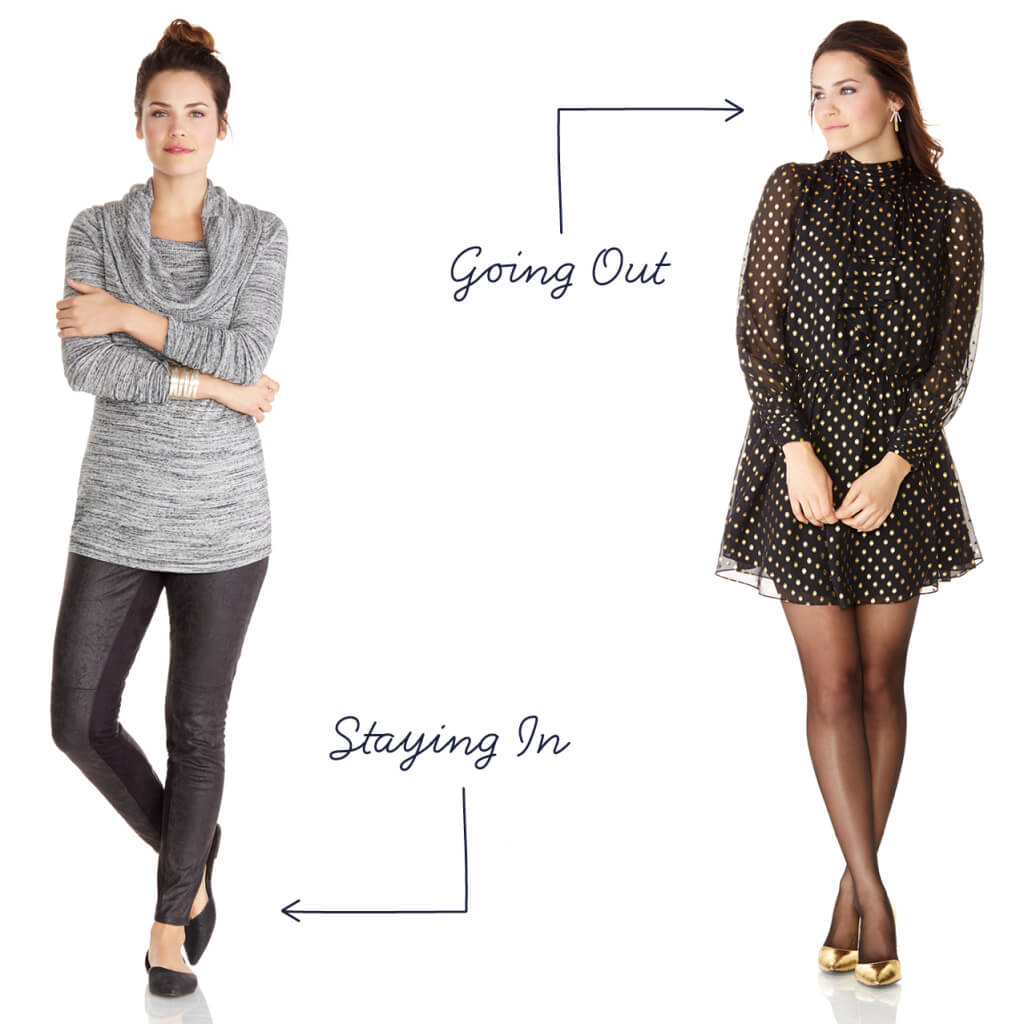 HINT OF GOLD
Staying In
If you're hosting a party with friends, you can wear a subtle style of upgrades & accessories. Instead of your go-to joggers or jeans, you can opt for a pair of faux-leather leggings because they're just as comfortable, but twice as glam.
Going Out
Going out? The best out-on-the-town complement to this yellow-toned metal is black! Try a black dress with gold-foil polka dots, black pants with a slinky gold top or a metallic skirt with a draped black blouse to look good.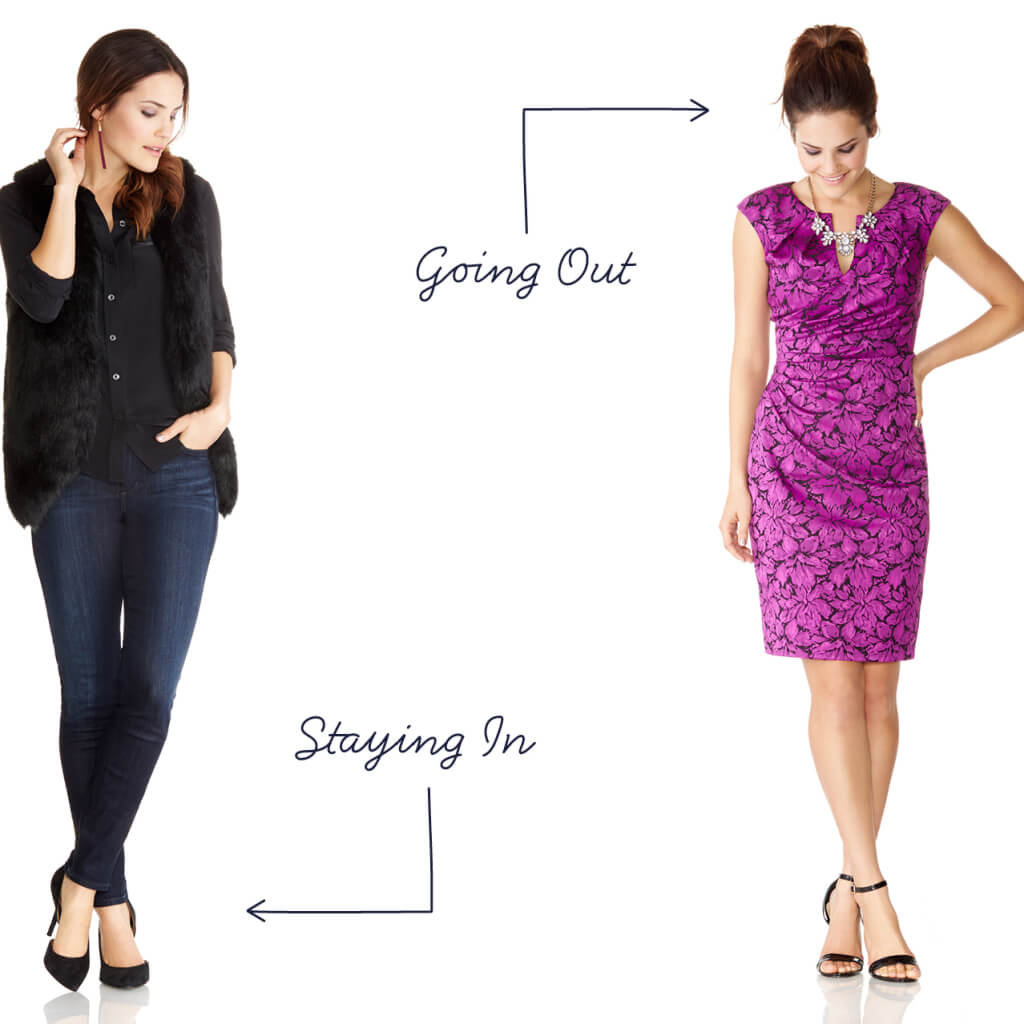 GLAM DETAILS
Staying In
Spending the night at home doesn't mean you have to sacrifice your glam look as it's depend on your choice of accessories. Go ahead with a simple base, like stretchy skinny jeans, a button-up blouse & classic black pumps. Then, go wild with adornments: a faux-fur vest, chin-length dangly earrings and/or chunky vintage rings to give a cool look.
Going Out
Headed to a party? Go big & bold in bright tones while everyone else in the room will surely be in their go-to dress, you'll make a statement in colour.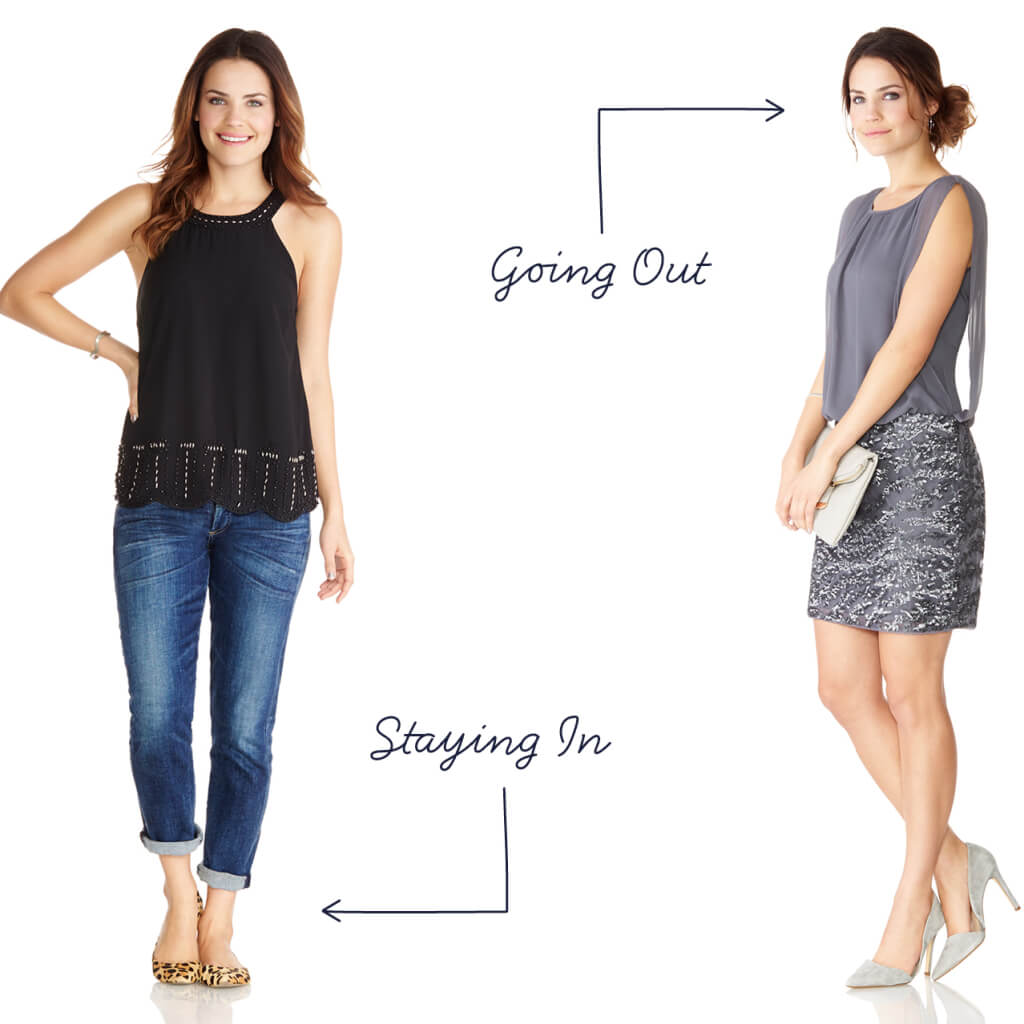 EMBELLISHMENTS
Staying In
The benefit of staying in on New Year's Eve? Wear your favourite boyfriend jeans. But instead of throwing on a sweater & slippers, go with a sexy, embellished top and printed flats. Not only you will look cool but this is comfortable also.
Going Out
Sequins & champagne are meant to be together. Up the "wow" factor & leave the old year in the dust with a glamorous dress. Whether you opt for skirt & draped blouse combo with the piece to accessorize. Just add simple earrings, a delicate necklace & a neutral handbag with this.